Preventative Care
and
Wellness
are supposed to SAVE money under Health Care Reform!  Let's all do OUR part,
like President Kennedy said
.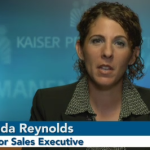 KISS – Keep it Short & Sweet.  
FAQ's
What is the Advance Premium Tax Credit?
Click here to calculate APTC, view benefits and net premium.
When and how do I take it?  Online Application Screen Shots
How does it reconcile on my 2015 taxes?
Is there a maximum amount I have to pay back, if I took too much tax credit?
Do I have to pay the entire premium or what?
What if I don't owe taxes, do I still get the credit?
What about Child Support?
Will my taxes be higher if we filing jointly, as mandated?
If I'm under 26, pay my own taxes and could go on my parents plan, can I still qualify for subsidies?
Brochures – Answers
What is the Premium Tax Credit pdf – CA Health Care Foundation
Kaiser Foundation – Subsidies and Enhanced Silver  FAQ's
Center on Budget and Policy Priorities  FAQ's
Covered CA Application See Bookmarks for Income and Other Income
Explanation of how tax credit works and when to take it
2014 & 2015 Tax Forms
Video Individual Financial Assistance – Sample Scenarios
The premium tax credit is refundable so taxpayers who have little or no income tax liability can still benefit. irs.gov  FAQ's
Turbo Tax Calculator   Tax Policy Center.org
LA Times 9.9.2013 Subsidy might have to be paid back at tax time, if new income not reported.
FAQ's on Covered CA Website  ♦   Kaiser Foundation 2014 Taxes
Premium and Tax Credit Calculators
Code of Federal Regulations CFR 1.36 B – 3 How the Credit gets calculated or just use our  quote engine and enter your expected Household Income for 2015 – Modified Adjusted Gross Income – Line 37 MAGI .
 Child  Pages
Questions?  Email or call us  [email protected]   310.519.1335