How does one answer the Income – Expense Questions on the Covered CA application?
Projected 2017  MAGI Modified Adjusted Gross income Line 37* is a VERY key question.  We are talking about an ADVANCE Premium Tax Credit that you can take now, so that the Federal Government pays the credit to the Insurance Company and you only have to pay the lower amount.
When you do your 2017 taxes it will truly be calculated then, just like a w-4 for withholding deductions now.   Changes in eligibility, income should be reported within 30 days, via your online account at Covered CA, in the "Report a Change" section.  Here's a sample letter that Covered CA might send if they can't verify your income through electronic means.  There should be a  semi annual data matching and an annual redetermination.  Agent Training Page 8  
If you change eligibility for Advance Premium Tax Credits or Cost Sharing Reductions (Silver 94 – 73)   then you get a new special enrollment period to change plans and don't have to wait till next year.  Agent training page 9  
Please note, that Covered CA appears to no longer accept the paper application.  The ONLINE application is easier, BUT they still need to verify to give you tax credits.
Call us 310.519.1335 and we can expedite  your application over the phone in about 15 minutes.  Email [email protected]om or call us 310.519.1335 if you have any questions.
We will ask that you appoint us as your Covered CA agent, at NO extra charge to you, so that we can get compensated for our time.
IRS 1040 Instructions
Itemized Deductions Schedule A
Publication 519 US Tax Guide 1040 for Aliens
In a lot of ways, IMHO it's just easier to estimate what will be on Line 37* of your Tax Return and put that number down, rather than get bogged down with a million questions on the Covered CA site to get to the same spot.

What Covered CA is really looking for is MAGI – Modified —  Adjusted Gross Income from your projected tax return.
Wages 

  Self Employed – 1099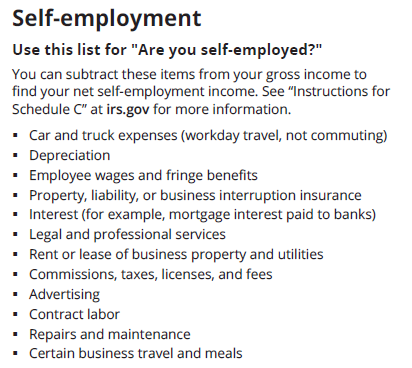 IRS.Gov  Schedule C and Instructions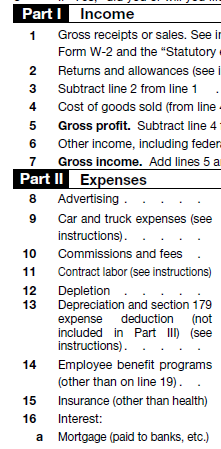 This is all about figuring your 2014 taxes and the Credit that you will get for having a Qualified Health Plan in force as mandated by law.  The screen shot on the left is from the Covered CA Application and the one on the right is from the 2012 1040 form (Instructions).  Even if you don't owe taxes, you can still get the credit. irs.gov  FAQ's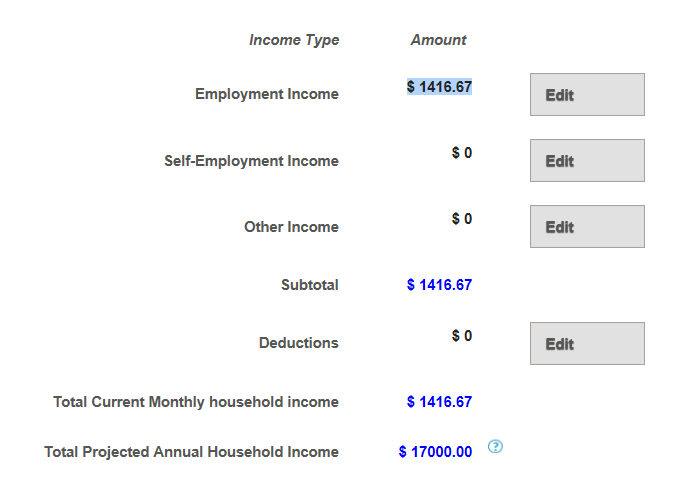 For a full analysis it's imperative that you view our other pages on the Advance Premium Tax Credit and check with competent legal and tax professionals.  If you would like to talk to a professional tax advisor about this try Bruce Bialosky [email protected]  310.273.8250
 Related Pages in this section