How is the Premium Tax Credit – Subsidy


CFR 1.36 B – 3  calculated?
Uh Oh – Covered CA made a mistake in 2020 premiums, something with the new 600% of FPL from State of CA.  Here's copies of the emails that are going out.
State_Subsidy_Ad_Hoc
State_Subisidy_Email
For a simpler explanation see our main subsidy explanation page, KFF Calculator or Just get a FREE Quote,  put in your MAGI income
The Tax Credit – Premium Assistance – Subsidy is calculated off the 2nd lowest Silver Premium.   See Screen Shot below for the rates in Los Angeles, based on the input data farther below.
AHCA  Donald Care would replace this with Section 36 C – credits based on age.
We also suggest that you check with your tax advisor, as these are TAX credits…  It's like your W- 4.  It will all get evened out, when you file your 2014 taxes.  Pick a overall Tax Calculator – Google Search.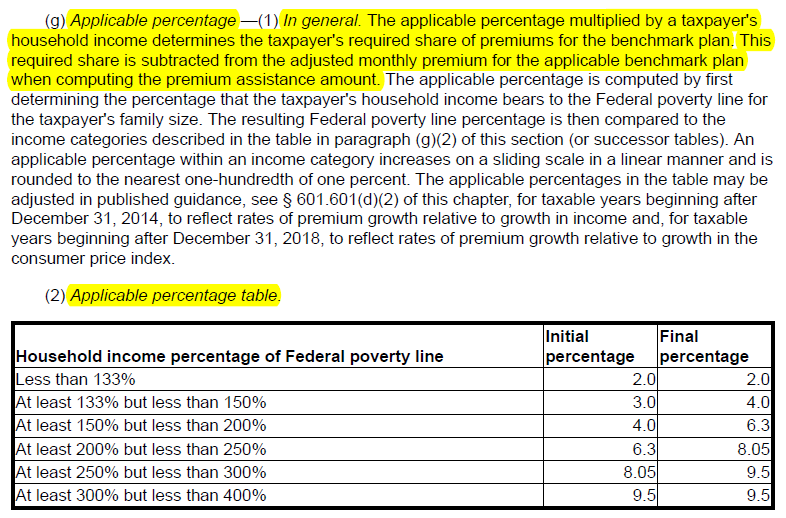 So, let's let the Kaiser Family Foundation Exchange Calculator  KFF.org calculator do the math.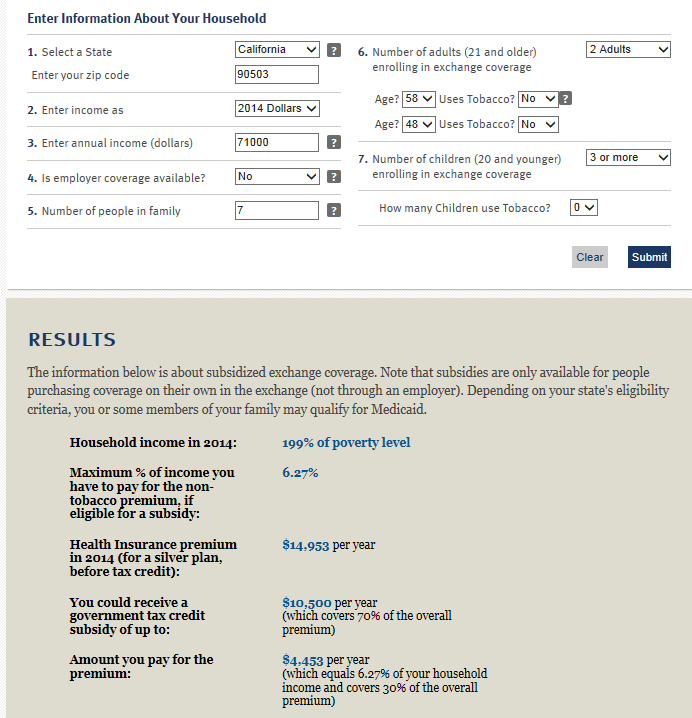 Kaiser Foundation Sample Tax Credit Calculation and explanation
Steve Shorr - Covered CA Certified Agent -
Appoint Us  
No Charge for Complementary Year Around Service -
Same price as Covered CA or Direct with Insurance Company
Get instant Quotes, including APTC Subsidy Calculation
Set up time for phone, Skype or face to face meeting
Video on how great agents are
[su_youtube url="http://youtu.be/l38-GrMkz-w" width="240" height="185" responsive="no"]